Banjo's Bakery Cafe's Lasagne Pie Is the Next Food Mashup You Need to Try – Concrete Playground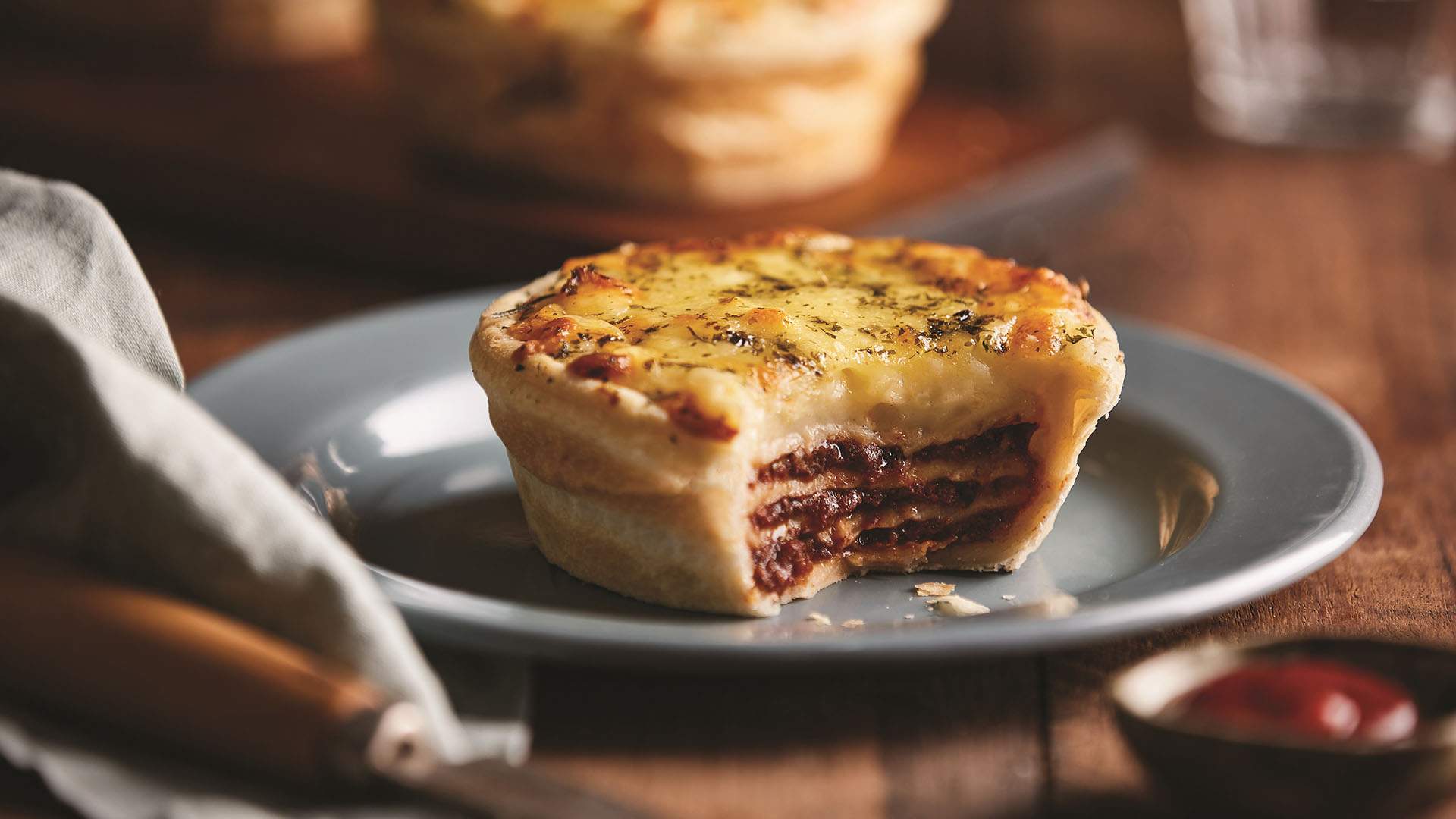 After introducing Australian tastebuds to the double cheeseburger pie — and Tasmanian scallop pies, bangers and mash pies, and chicken parmigiana pies, too — the team at Banjo's Bakery Cafe has launched another culinary hybrid. Pastry is a feature, as usual. This time, though, it encloses layers of pasta, beef mince, tomato, vegetables and cheese.
Yes, lasagne pies are now a real thing that exists on the bakery chain's menu. Melbourne's Pie Thief has been doing them since 2019, but now Banjo's is serving up its own version. And, yes, they're exactly what they sound like.
The aim: to satisfy your cravings when you just can't bring yourself to choose between a pie and a slice of lasagne. If you're a little indecisive when it comes…