Locusts this lunchtime? The CSIRO recommends them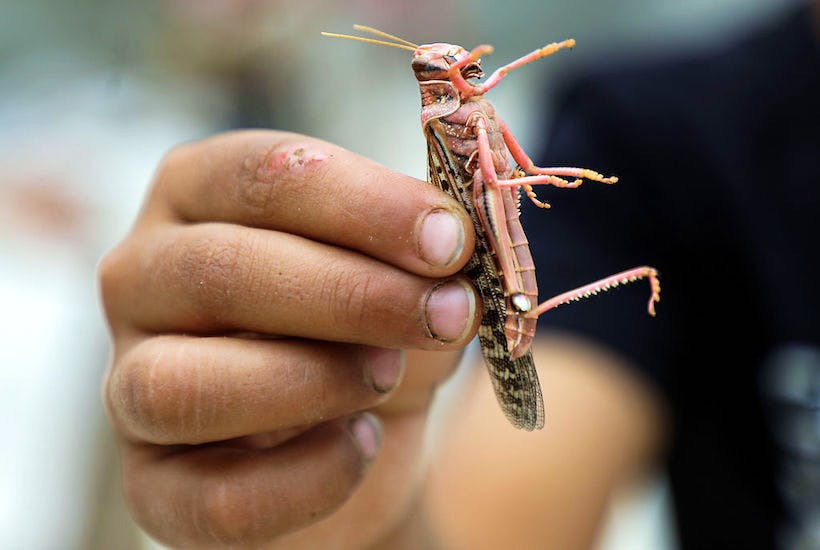 Australia's peak science body says we should eat insects to save the planet.
"Follow the science," they say. 
Like hell.
Insects require less feed, use less land, consume less water and emit less gas than cows, pigs or chickens, our taxpayer-funded boffins have reported.
Therefore, the science goes, if people eat bugs instead of stepping on them, the Greta Thunberg sponsored climate crisis will be averted and we will all be saved. 
Hallelujah!
Prime minister Billy Hughes could never have imagined, back in 1916 when he established what is now known as the CSIRO, that it would come down to this — men in lab coats declaring that if we make grubs our grub we ant going to die from global worming.
Predictably, our friends…