We've had a great response from boutique businesses, farmers, caterers and food …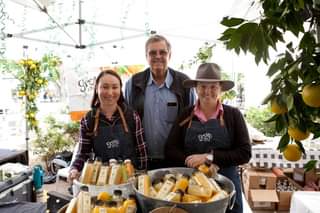 We've had a great response from boutique businesses, farmers, caterers and food outlets spanning across Queensland and NSW, all keen to showcase and promote their fare at Moree on a Plate, Saturday, May 8.
And
it's not too late to sign up – if you're a grower, maker or baker we'd love to include you in this year's festival, so send us a DM for more information.
Moree's own Grove Juice will be proudly selling its locally grown citrus juice range at the festival, and has very generously come onboard as a Dinner Plate Sponsor.
Thank you Grove Juice, it's an exciting citrus industry you have built here in Moree and we're very fortunate to have such a visionary company in our district.